November 2021
HEINZMANN UK Ltd have completed another fuel control skid, which will ship this week to the customer.
The approval testing was carried out in our Middlesbrough plant this week.
The skid features the state of the art Evolution II fuel gas control system with in built flow control software. Changes in gas supply pressure and temperature are compensated for automatically. The valve can be moved from 10 - 90 Deg in 150 ms.
Fully ATEX compliant and fully stainless. Bespoke to the customers requirements.
HEINZMANN are moving forwards building our market with high quality products and service.
For more information contact Tony Rycroft, Head of Sales: Tony Rycroft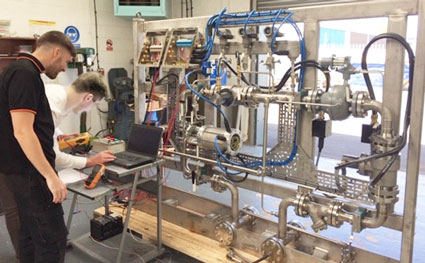 Fuel Skid Ready for Delivery
(Source: Heinzmann UK Ltd.)
Contact and press requests: This email address is being protected from spambots. You need JavaScript enabled to view it.